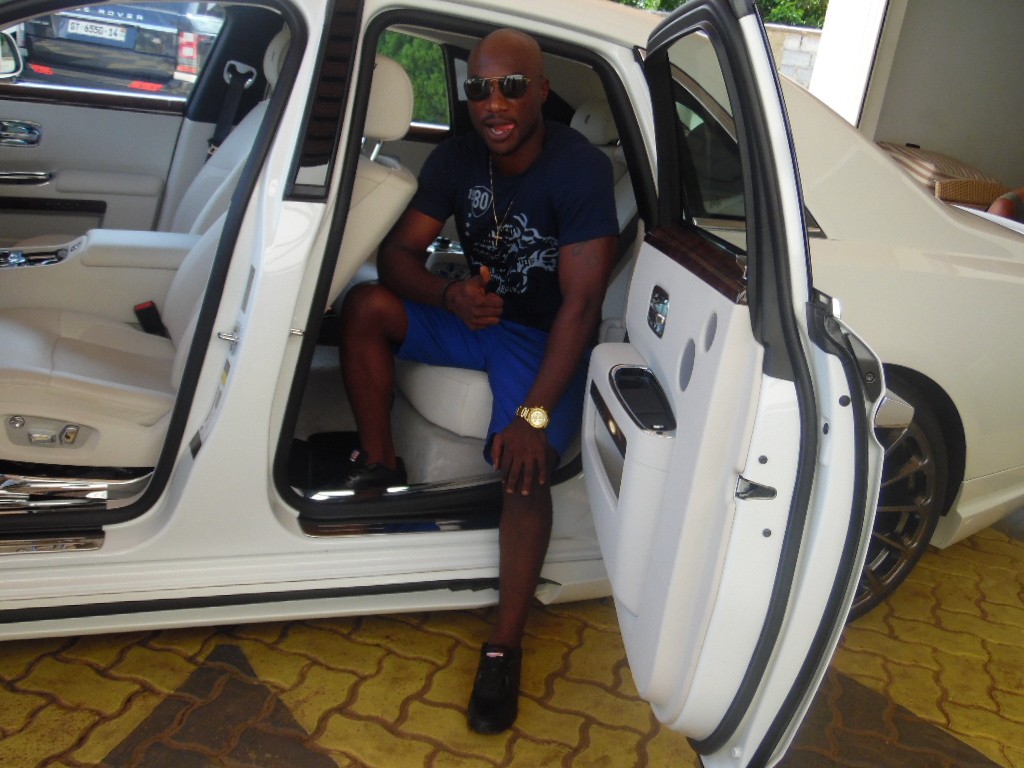 Living luxurious lifestyle is one of the many attributes of celebrities in Ghana and world at large. You could say it is the  major lifestyle of celebrities. Luxury is something that makes quite a good number of celebrities feel good and happy. It could be a moment, a walk to the beach or park. Many Ghanaians celebrities flaunt their luxurious lifestyle on their Facebook wall, twitter time-line, and instagram to keep their fans up to date with what is happening around them at a particular point in time making them wish for more. Below are top 18 dashing and stunning photos of Ghanaian celebrities living luxurious lifestyle.
18 Dashing Photos Of Ghanaian Celebrities Living Luxurious Lifestyle
Joselyn Dumas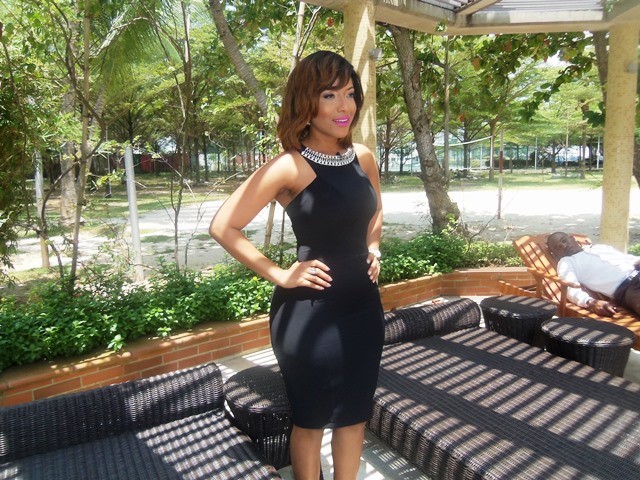 The television host and actress recently received a brand new Jaguar E-Pace car as brand ambassador to the car as it is launched into the market. The mother of enjoys every bit of luxury her hard work can afford.
Confidence Haugen
Confidence is the CEO and Owner of one of Ghana's hottest night clubs in Accra, Aphrodisiac Night Club, Confidence Haugen, aged 37. The socialite and business woman who has been associated with the likes of Ayigbe Edem took this stunning picture in London when she went to the park to bask.
Deloris Frimpong
Popular for her controversial statements and sexual allusions, Deloris Frimpong aka 'Delay', who has carved a place for herself in the entertainment industry drives around town with her refreshing new car.
Jessica Saforo
As one of the hottest radio and television personalities in the country, the 'Brunch In The Citi' host has everything under her belt.
Jackie Appiah

Jackie Appiah is the Co-winner of the Best Actress In A Lead Role at the Ghana Movie Awards 2010 is currently, the only Ghanaian actress who owns a good number of expensive cars which include a 2008 Model Nissan Murano, an all-wheel drive Variant Infinity 2009 model, a £120,000 ultra-modern Range Rover that has the registration number customized in her name and other small cars.
Sarkodie In His House
Sarkodie popularly known for his inspirational statement 'money no be problem indeed has no problems with money. He has fleets of cars including latest range rover and host of others. With lucrative deals with Fan Milk and Samsung, money and fame is certainly no problem. We suggest he changes the iconic statement from money no be problem to car no be problem
John Dumelo
One of the richest Ghanaians undoubtedly has over six expensive cars including Mercedes Benz, Ranger over, Tundra etc, a hotel and host of other investments.
NADIA BUARI
She also has fleets of cars including Ultra-Modern Luxurious SUV Lexus RX 350 Worth $100,000 + Menaye Donkor's Range Rover Photos.
YVONNE NELSON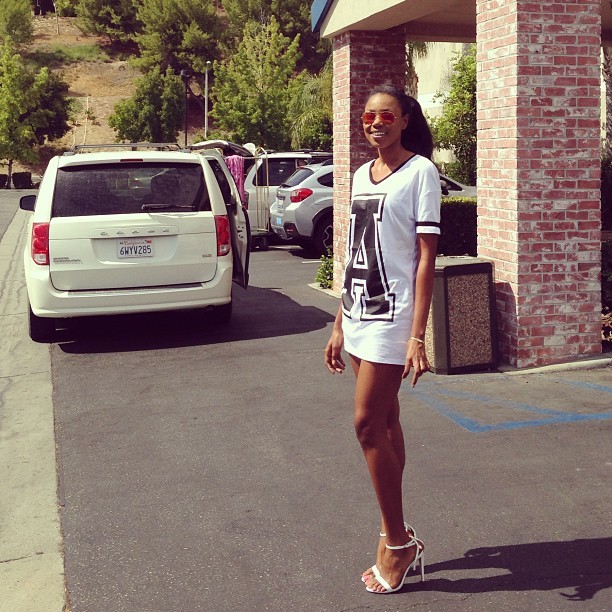 The actress, model, film producer and an entrepreneur has paid her dues during the hustle days of racing for movie roles. Now it time to exhale a little bit and enjoy the luxurious lifestyle that comes with hard work.
KWABENA KWABENA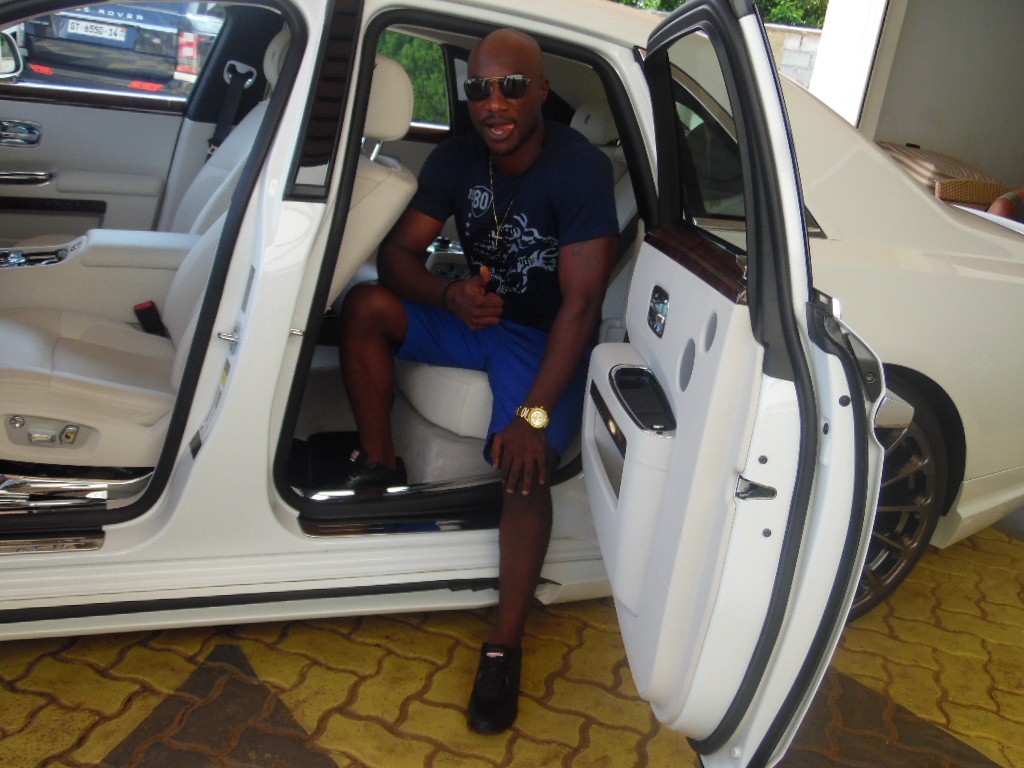 The contemporary highlife musician, guitarist, and an accomplished draftsman is living the good life after years of hard work, so it's official to say that he earned the luxurious lifestyle.
Chris Attoh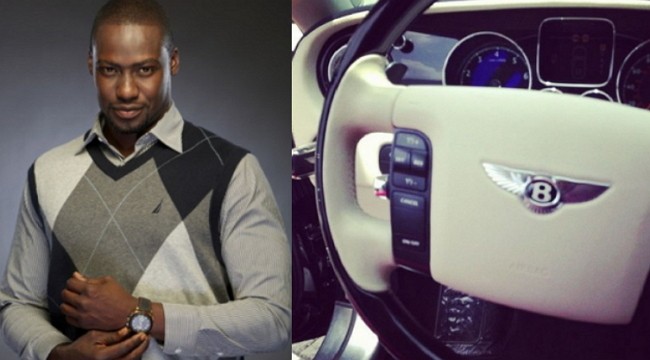 The Tinsel actor is also an on-air personality, television presenter and producer, so his tnedency to luxurious lifestyle is pretty much expected.
PRINCE DAVID OSEI

Actor Prince David is regarded as the "loverboy" of the Ghanaian movie industry due to his numerous love scenes. He is also known for thrillers such as for The Dead (2010), Flight by Night (2016) and others. His acting skills does come with a share of luxury lifestyle.
Yvonne Okoro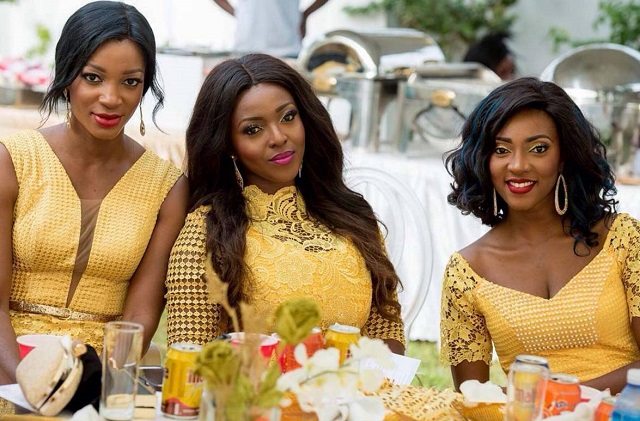 The award-winning actress and producer knows how to rock her world of luxurious lifestyle and she definitely living it up with her sisters, as can be seen above, at her brother's wedding ceremony.
Majid Michel
This is one of the rare pictures of Majid Michel posing with his brand new sportifier. The award-winning actor and producer cum evangelist is keeping it real with few minor adjustments to the movie roles. Michel famously sorts after for his lover boy movie talent, will no longer accept kissing scenes. But he doesn't elude the list of Ghanaian celebrities living luxurious lifestyle.
Nana Akua Addo
Whether for business purposes or part of a daily lifestyle, Nana sure knows how to rock it in a glamorous way. Famously known as Ghana's 'Slay Queen,' the actress and fashionista made it to our list of celebrities living luxurious lifestyle and it isn't hard to see why. Despite being mocked for not getting movie roles, Nana Akua Addo is polling strings her own way with her fashion exhibits. She even took home two awards (Most Stylish Female Celebrity Africa and Best Celebrity Awards) on the night she hosted the red carpet event wearing that Venezuelan designed dress.
Juliet Ibrahim
Juliet Ibrahim is an actress, model, humanitarian of Lebanese, Liberian and Ghanaian descent and the producer of Every Woman Has A Story. It isn't hard to figure out why she's on our list of Celebrities Living Luxurious Lifestyle, is it?