Suleyman Ali Muntari is a Ghanaian international footballer who plays as a central midfielder for Ittihad FC and the Ghana National team. It is true that Muntari has had a lot of ups and downs in his football career, they have not all barred him from climbing the ladder of fame, no matter how gradually. He has played for six clubs so far with AC Milan being the most prominent. The 31 year-old Sulley is a proven Series A player with enviable experience, amassing 125 appearances for Udinese and 70 appearances for Inter Milan. Sulley, a full international for Ghana since 2002, has earned over 80 caps for the national team and has been selected for two Africa Cup of Nations tournaments and all three of their World Cups. Aside these popular facts about Sulley, a lot of interesting facts about him have never crossed your mind. Here are Top 10 of the many lesser known facts about the International Ghanaian footballer.
1. He joined the Ghana U-20 team at 16. 
Muntari's abilities first came to light in youth tournaments, while he was playing for Liberty Professionals youth team. Sulley became one of the most sought-after young footballers in Ghana at the early age of 16 and quickly became a regular member of Ghana U20. In 2001, he joined Italian Club Udinese, spending his first season in the reserve team. A year later, he made his first full team debut against AC Milan where the Italian monthly magazine Football Italia likened him to Kaka and Edgar Davids. He made his first-team debut on 6 November 2002, against Milan.
2. He has been dismissed from games more than once for indiscipline
After Sulley won his first senior cap against Slovenia on 17 May 2002, he became a regular fixture in the team as The Black Stars opened their 2006 FIFA World Cup qualifying campaign. He was selected for the Olympic side at Athens 2004, but was sent home for disciplinary reasons.
On another occasion, Muntari, who played in the Premier League for Portsmouth and Sunderland, was tipped to play a key part for Ghana in their crucial match with Portugal. But he, along with fellow midfielder Kevin Prince Boateng, were sent home in disgrace after an incident at the team's hotel. Muntari was alleged to have assaulted an official during a row, slapping him across the face, before chasing members of coaching staff around the hotel with a broken bottle.
3. A ball boy once rejected his jersey
Full of elation after scoring the winner at Chievo in 2012, AC Milan's Sulley Muntari decided to present his shirt to a ball boy as he left the pitch – but the youngster tried his best not to accept it.
4. He is currently one of the most popular and highest paid African footballers
Sulley Muntari became one of world's highest paid footballers after his £6.4m Saudi Arabia Al Itihad club signing. With this latest signing, he is entitled to a weekly salary of about £123,000. He has an estimated net worth of $5 million.
5. He has a fleet of cars
Sulley owns a garage in Milan that contains assorted expensive cars. The Milan middle man recently added to his fleet by buying a new six-wheeled Mercedes Brabus G63 AMG 6×6 – that cost approximately $900,000.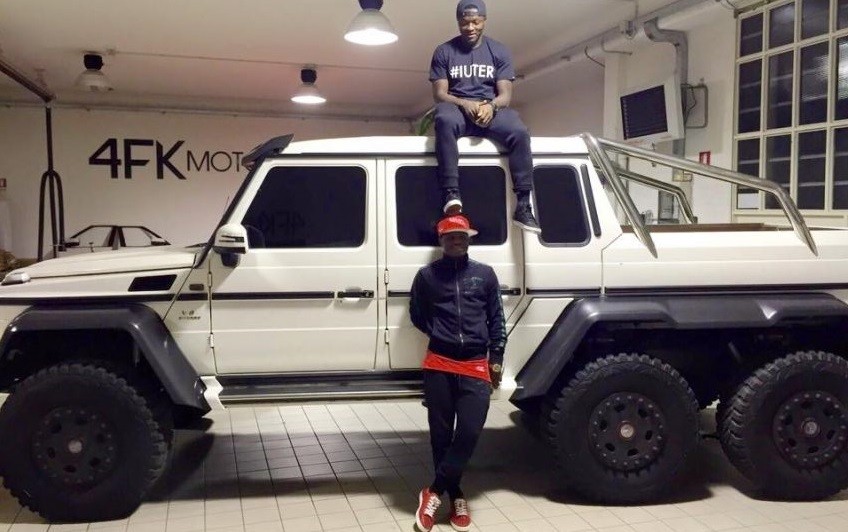 6. He is married with a son
In December 2010, Sulley Muntari married Menaye Donkor, model, philanthropist and former Miss Ghana Universe. They welcomed their first child on Tuesday, July 7, 2015, at a hospital in Switzerland. He was born and raised in Konongo, in the Ashnati region of Ghana, but lives in Milan, Italy.
7. He is a staunch Muslim
Muntari is a practising Muslim, and despite the nature of his profession, he never fails to observe fasting during the Islamic month of Ramadan.
8. He participates actively in Menaye's Charity Foundation
Sulley actively supports the charity run by his wife, Menaye Donkor. The Menaye Charity Foundation is solely responsible for the funding of a school for underprivileged children in the central region of Ghana. The charity provides everything needed to run the school, including paying the teachers' salaries, providing books, stationary and uniforms. The charity has also recently installed an IT suite at the school. So far over 500 children have been given access to an education that they would never otherwise have been able to afford. He was also spotted on camera last year in Maceio giving out money to the poor and posing for photographs with kids.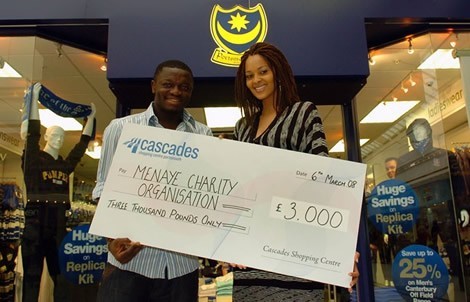 9. He loves spending lots of time with his family – wife, nephews and nieces
When not playing football, Sulley likes to spend time with family and play FIFA on the Playstation. Whenever he is home in Ghana 'Uncle Sulley' is usually kept busy by around 30 nieces and nephews.
10. Clubs and Honours
One of Muntari's most impressive performances for Inter involved scoring the winning goal against rivals Juventus in the 2008 Derby d'Italia. Muntari also won his first Scudetto (the prize for the winners of Italy's Annual Football League competition) after his first season with the club.
The following are the clubs Sulley Muntari has played for:
Udinese – 2002–2007
Portsmouth – 2007–2008
Internazionale – 2008–2012
Sunderland – 2011
Milan – 2012 –2015
Ittihad 2015 – date
So far, Muntari has made a total of over 400 appearances as a professional footballer.