There are lots of black Hollywood actors and actresses who are making waves in the international movie scene. We are often proud to associate with them as blacks, but a lot of us do not know their true nationality. You may not have known it, but some of those your favorite Hollywood actors and actresses are actually Ghanaians. Get to know top Ghanaian Hollywood stars in this piece.
Top 10 Ghanaian Hollywood Stars
10. Peter Mensah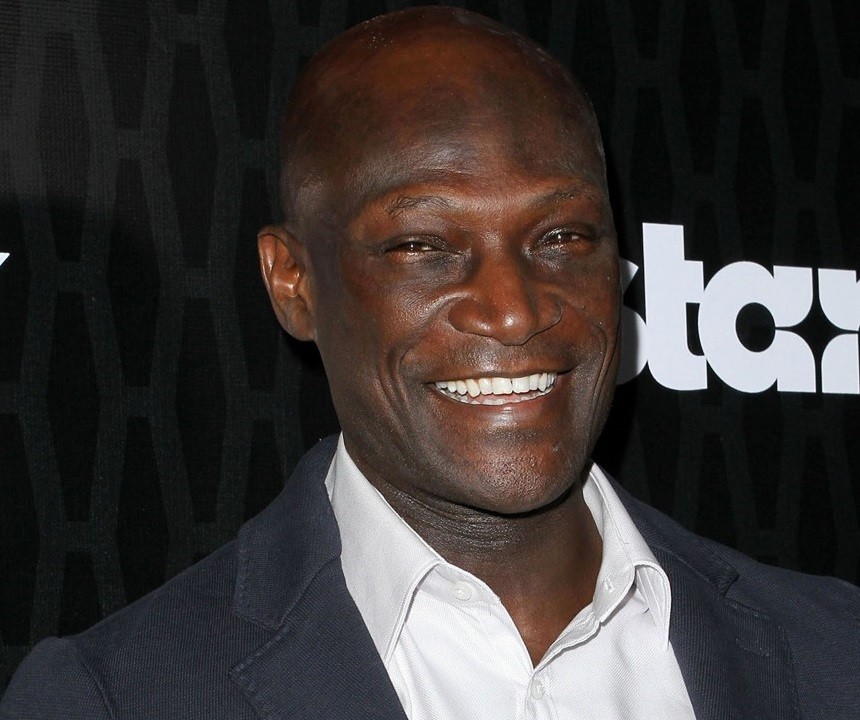 The identity of Peter Mensah is definitely not hidden, and we guess you may have known that already from his name and outlook. He was born in Chiraa, Accra, to parents from Brong Ahafo Region of Ghana, about 58 years ago. Peter is an international actor, best known for his roles in Tears of the Sun, Hidalgo, 300, Dead Space, and more recently on the Starz original series, Spartacus: Blood and Sand, Spartacus: Gods of the Arena, and Spartacus: Vengeance. He is one of the most celebrated Ghanaian Hollywood stars.
9. Michael Blackson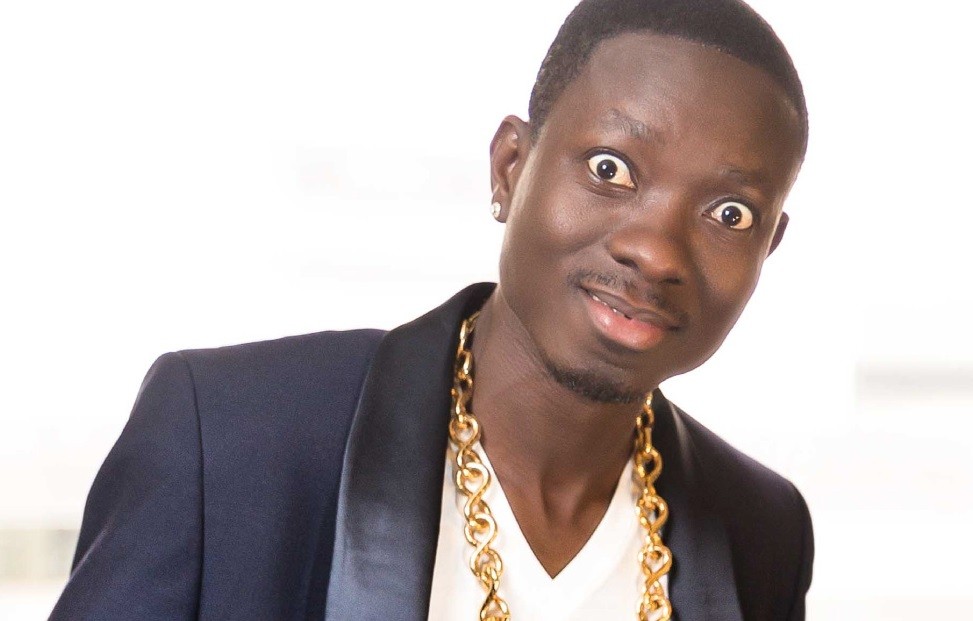 Michael Blackson is a Ghanaian actor and comedian. He uses his African and American life experiences in his stand up comedy routine. If you listen to him attentively, you may be able to make a correct guess of his nationality because he has a slight Ghanaian accent. Michael Blackson moved up the acting ladder with his most notable onscreen performance as "Angry African" in the 2000 comedy film, Next Friday, produced by Ice Cube's film production company Cubevision. In 2005, he released his top-selling comedy sketch CD titled Modasucka: Welcome to America.
8. Senyo Amoaku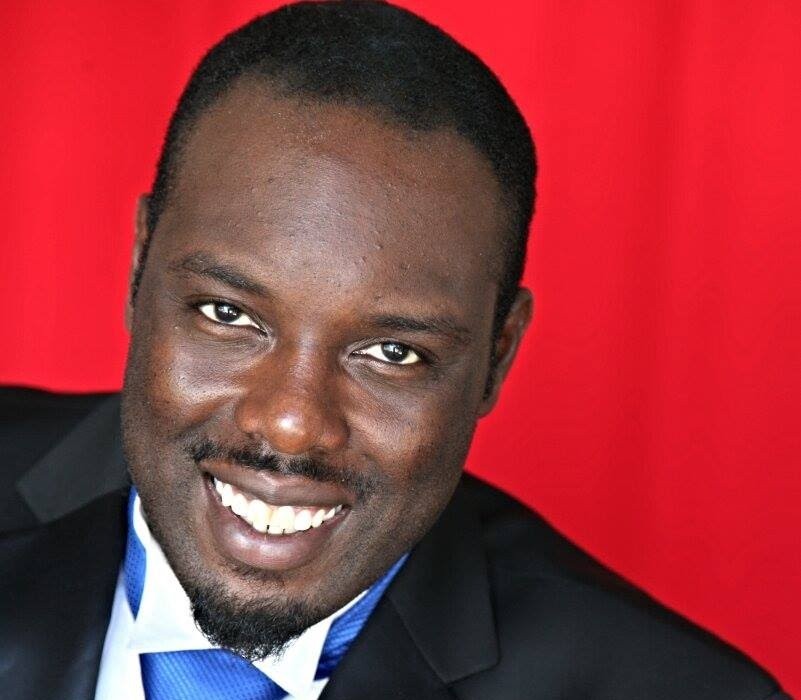 Senyo Amoaku was born in Dayton, Ohio, and raised in San Diego, CA, by his Ghanaian parents, Mr. Kwame Amoaku and Mrs. Komla Amoaku. Apart from the sharp facial features indigenous of his roots, one would hardly find out Senyo's true African origin as he speaks with no accent. A trained stage performer/composer, Senyo has been nominated for numerous stage/theater awards and has performed alongside the likes of The Black Eyed Peas, Pharcyde, The Nappy Roots, Tha Liks, Method Man, Ludacris, Krs-One and many more.
7. Kwesi Boakye, Kofi Siriboe, and Kwame Boateng (K3 Brothers)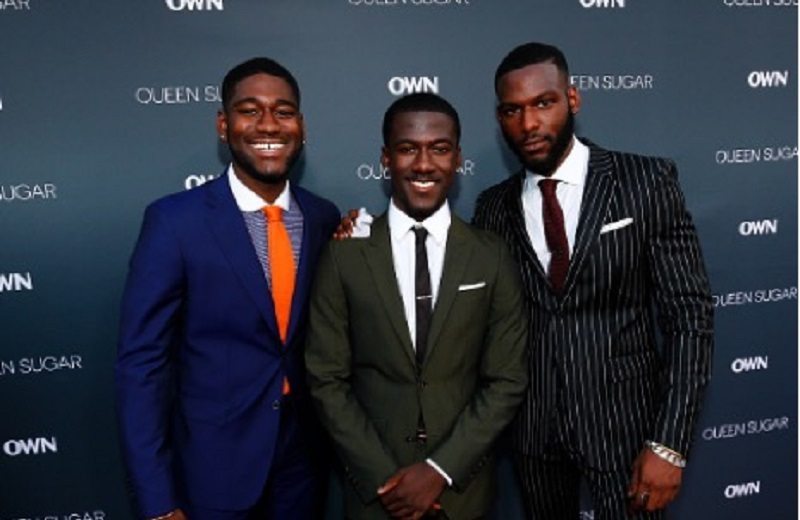 Kwesi Boakye (born April 6, 1999, in Los Angeles, California) is an American teen actor, voice actor and singer who is most notable for his role as Manny in the Tyler Perry film I Can Do Bad All By Myself. He is the youngest of three brothers who are also Hollywood actors; Kwame Boateng (25), and Kofi Siriboe (23). Their family is originally from Ghana but they reside in Los Angeles. The k3 brothers who visited their ancestral land of Ghana for the first time in December 2016, have been hailed as the "First African Family of Hollywood".
6. Freema Agyemang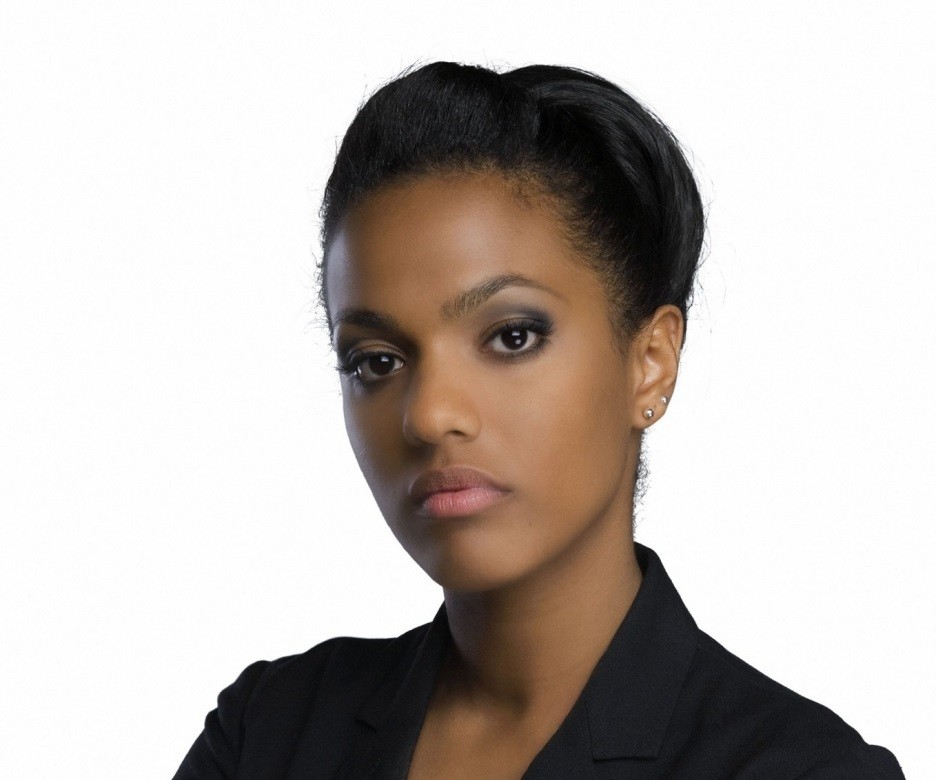 Thought the beautiful Freema Agyeman is a European? You're absolutely not wrong. But then, she is actually one of the Ghanaian Hollywood stars you'll hardly guess has anything to do with Africa as regards origin. Freema's mother, Azar, is Iranian and her father, Osei, is Ghanaian. She is an English actress who is known for playing Martha Jones in the BBC science fiction series Doctor Who and its spin-off series Torchwood. Following her departure from Doctor Who, Agyeman held a starring role as Alesha Phillips in the crime procedural drama Law & Order: UK, between 2009 and 2012.
5. Joey Ansah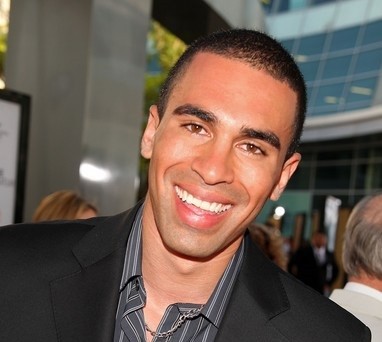 Joey Ansah stared in popular Hollywood films like The Bourne Ultimatum, Street Fighter: Assassin's Fist and Batman Begins. Viewing him there, could you ever imagine he's Ghanaian? Joey is the second son of the celebrated Ghanaian fashion designer Kofi Ansah and his Devon-born wife Nicola. He lived in London for the first 10 years of his life before emigrating with his family to Ghana. While in Ghana, he studied the martial art of Tae Kwon Do for four years and took up hip-hop dance and motorbike racing. At 15, he returned to England, settling with his mother and young sister in Plymouth.
4. Sam Sarpong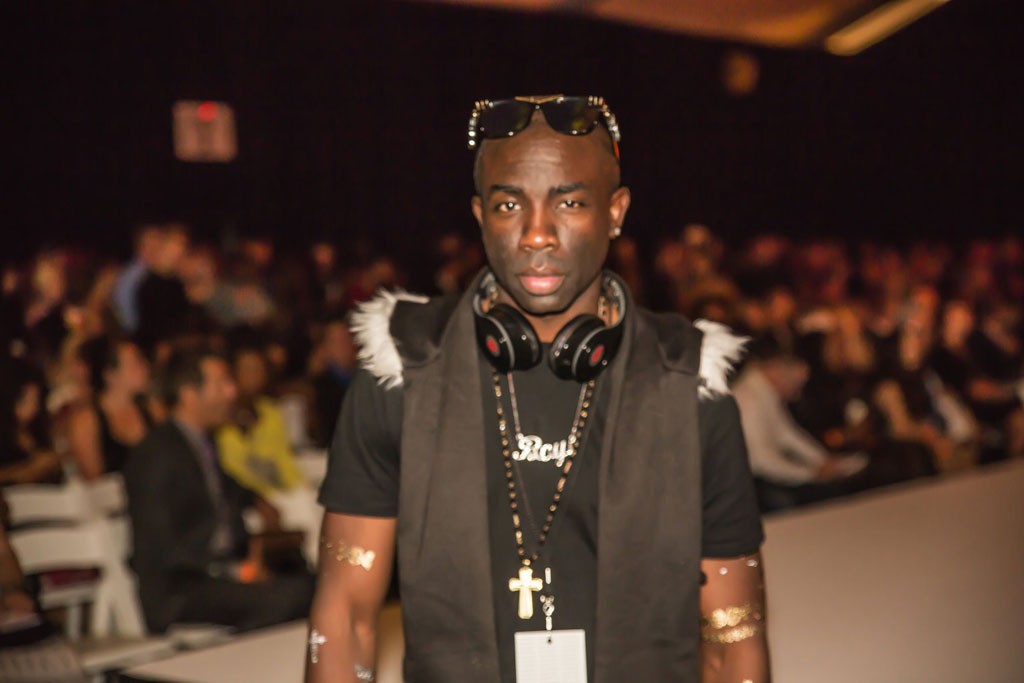 Sam Osei Sarpong is a UK-born Ghanaian actor, producer, rapper, and model. Some of his film works include the Warner Brother comedy with Nick Cannon and Christina Milian, Love Don't Cost a Thing, the Gary Marshall comedy Keeping Up with the Steins with Jeremy Piven and Darryl Hannah, and the Spike Lee drama Sucker Free City with Anthony Mackie and Omari Hardwick. Sam has also guest starred on such shows as ER, The District, Boston Public, Navy NCIS, and Home Improvement. He is the brother of the British television presenter June Sarpong.
3. Jaye Davidson
Jaye Davidson is one of the Ghanaian Hollywood stars we believe you never knew has ancestral ties with Ghana. Jaye was born in Riverside, California. His father is Ghanaian and his mother English. The family left for England when Jaye was 2. The Crying Game, a very controversial movie that showcased his indigenous beauty is one of the most popular movies that brought him to stardom. Jaye has spent his time doing big-name fashion shoots.
2. Nana Gbewonyo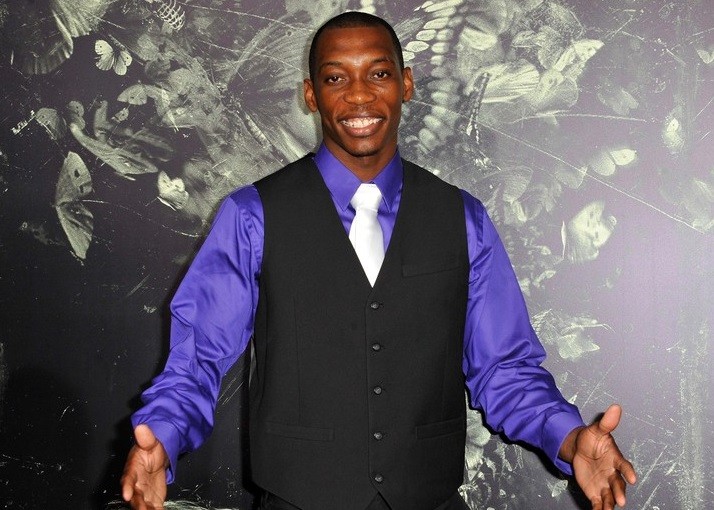 Phanuel Nana Gbewonyo, born in 1980 in Accra is a Ghanaian who left the shores of the country at the age of three, nationalized as an American and ended up starring in the hit movie Gran Torino and Coach Carter. He used to be a professional basketball player but later switched over to acting. The Ghanaian-born Hollywood actor has starred in several other movies.
1. Boris Kodjoe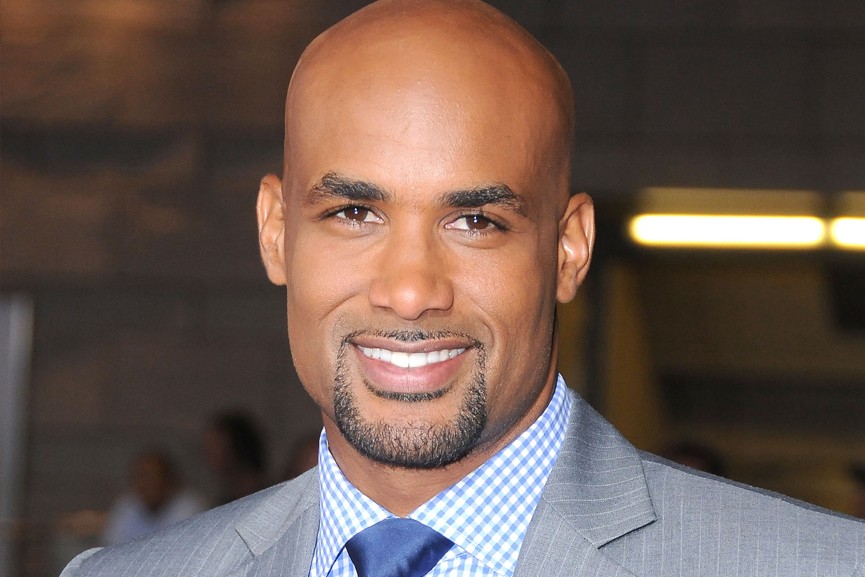 We guess you know Boris, huh? But, it may not have crossed your mind that he is of a Ghanaian descent. He was born Boris Frederic Cecil Tay-Natey Ofuatey-Kodjoe to Ghanaian physician, Eric Kodjoe, in Vienna, Austria. He is popularly known for his role as Jason in 2000 film, Love & Basketball. His other movies include The Gospel, Brown Sugar, Resident Evil: Afterlife, and Madea's Family Reunion.