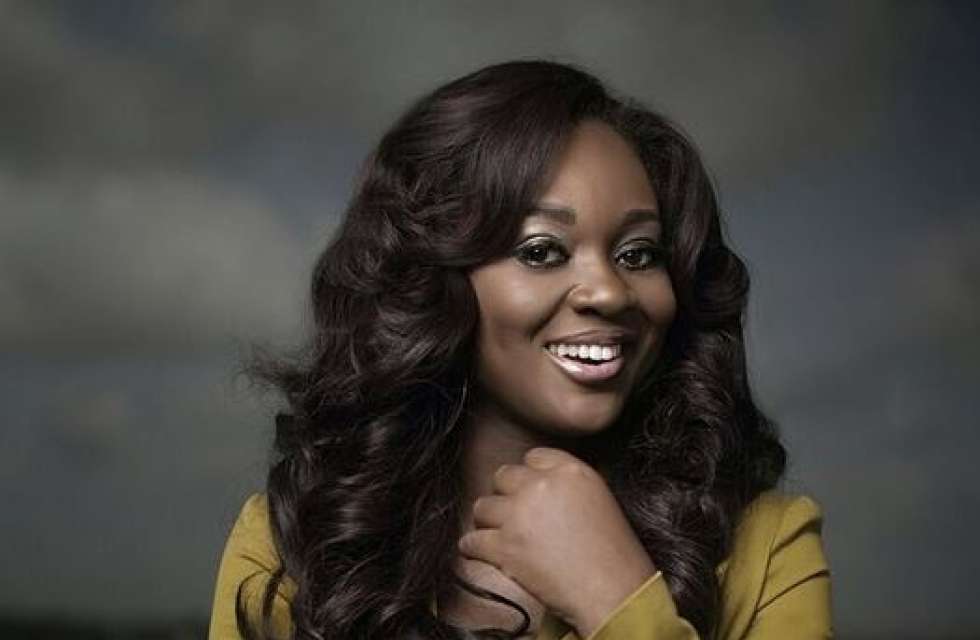 Jackie Appiah is one of Ghana's most famous and most loved actress who debuted her acting career in the movie, Divine Love. With her acting skills and gorgeous looks, the award-winning Canadian born Ghanaian actress also known for roles in such films as The Perfect Picture and Mummy's Daughter.
She has received a countless number of awards and nominations including the awards for Best Actress in a Leading Role at the 2010 African Movie Academy Awards and Best Actress in a Supporting Role at the African Movie Academy Awards in 2007. She received two nominations for Best Actress in a leading role and Best Upcoming Actress at the African Movie Academy Awards in 2008. Here are 7 Undisclosed facts about Jackie Appiah
Jackie Appiah Biography
Jackie Appiah Agyemang was born on December 5, 1983, in Canada but moved back to Ghana with her mother in 1993, at age 10. She is the last child of five children and her parents' name is Kwabena Appiah and Janet Owusu. 
Jackie's father resides mainly in Toronto, Ontario, Canada.
She made her first onscreen appearance on the popular TV series Things We Do for Love, and not only were we smitten, She was awesome as most of us practically fell head over heels with her sweet character. Prior to that, she was a runner-up at the Talent Teens Competition and participated in acting dramas at the age of 12 in her local church group.
Acting Career and Awards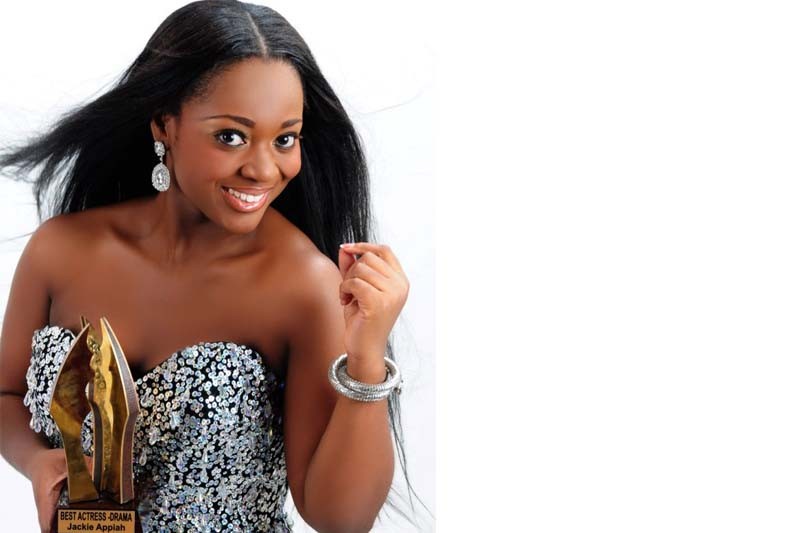 Her professional acting career began when she was cast as Enyonam Blagogee in the TV series Things We Do for Love.
Following her onscreen debut, Jackie went on to create a successful acting career including starring in the smash hit movie Beyoncé alongside prominent Ghanaian actors Van Vicker and Nadia Buari, quickly establishing herself as an A-lister.
Jackie Appiah has won numerous awards, including a prestigious Africa Movie Academy Awards (AMAA) for best-supporting actress in 2007.
She hopes to study Entertainment Law or Media Law.
JACKIE APPIAH'S FILMOGRAPHY
Divine Love
The Heart of Men
Run Baby Run
Beyoncé – The President Daughter
The Return of Beyoncé
Mummy's Daughter
The Love Doctor
Royal Battle
Princess Tyra
I Hate Women
Fake Feelings
Wind of Love
Total Love
Passion of the Soul
Mortal Desire
Pretty Queen
The Prince's Bride
The King is Mine
Spirit of a Dancer
Excess Money
Blindfold
Before My Eyes
Virginity
Her Excellency
The Perfect Picture
Prince of the Niger
My Last Wedding
Love Games
Tears of Womanhood
Night Wedding
A Cry for Justice
4 Plays
4 Play Reloaded
Death after Birth
Golden Stool
Deadly Assignment
Turning Point
Wrath of a Woman
Blind Lust
Black Soul
Against My Will
Royal Kidnap
End of Royal Kidnap
The Siege
Royal Honour
Eye of the gods
The Comfoter
Palace Slave
Throwing Stones
Comfort My Soul
Above Love
Wind of Sorrow
Piece of My Soul
Cold Heart
Golden Heart
A Bitter Blessing
Queens heart
Kings heart
Husband, Children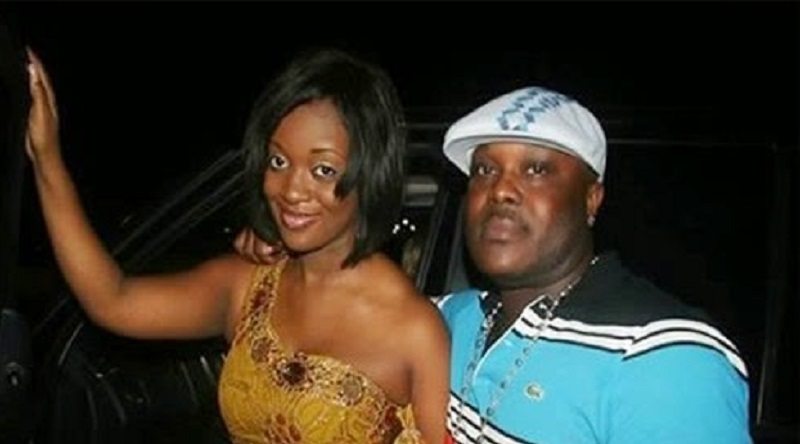 Jackie and her husband Peter Agyemang got married in 2005. The couple has a son, Damien. But they are currently divorced after three years of marriage. It wasn't clear what led to their irreconcilable differences was, that broke the union, but it was obvious they disagree on a lot of things. While Peter Agyemang accused his wife of being a liar, the rumours buzz around the media described the man as a dangerous person.
Whatever the case may be, both seemed to have moved on with the separate lives without any hope of getting back together again. Their divorce was finalised in 2012, leaving Jackie with the custody of their young son.
Twin Sister

The twin sister saga between Jackie and few women whose resemblance to the popular actress was really striking suddenly trumped the internet. Some of these women claiming resemblance to Jackie include Chioma Avril Rowland (Davido's girlfriend) and Cameroonian actress Okawa Shaznay who actually worked with Jackie in the movie Sisters at War. For all we know, the Ghanaian actress has four older sisters and definitely doesn't have a twin sister – by blood at least.
See Also: Photos of Famous Ghollywood Actors and Actresses in their Childhood
Other Facts
1. Jackie's face has graced many billboards and magazines. Jackie Appiah has also cashed in on her A list status as she has endorsed many products and was the spokesperson for AID/HIV awareness campaign in Ghana.
2. Her father is the younger brother of the late Joe Appiah, a famous lawyer in Kumasi, and she is the cousin of Kwame Anthony Appiah one of Ghana's most famous people.
3. Her most uncomfortable moment on screen was playing the role of Kate in the movie, Divine Love. On the other hand, she revealed her best part of acting was playing the role of Princess in Mummy's Daughter.