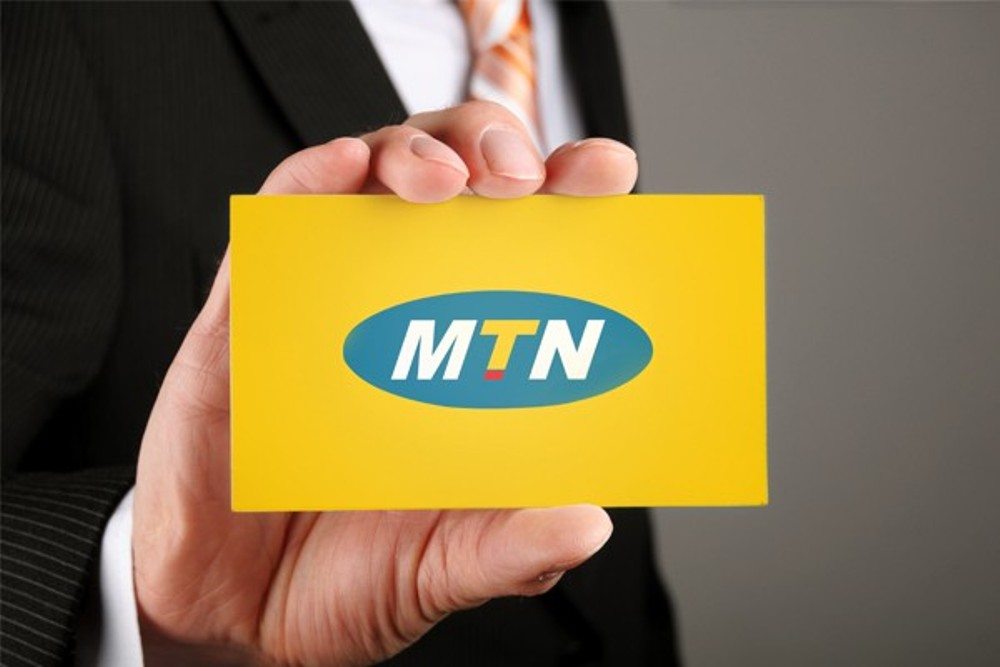 The internet is increasingly becoming a part of people's lives and today, people all over the world, from all walks of life, depend on it for their day to day activities ranging from communications, research, education, etc. In the recent days, there has been an internet revolution in Africa and more people from the continent, including MTN Ghana users, are increasingly getting access to the World Wide Web.
Ghana is at the forefront of African nations leading this massive internet revolution boasting one of the highest penetration of mobile broadband in the continent backed by relatively good infrastructure and a number of internet service providers (ISPs) ensuring that more and more people get access to cheaper and faster internet. MTN Ghana internet is leading the way by introducing low-cost bundles for both its prepaid and postpaid customers.
Like the rest of Africa, most people in Ghana use their mobile gadgets to access the internet and most of these people are prepaid subscribers. MTN Ghana acknowledges that and has gone to great lengths to ensure that the prepaid customers enjoy internet with great satisfaction wherever they are.
Gone are the days when bundles used to be only for postpaid customers. Today, the prepaid customers can afford to buy a low-cost bundle without the large deposit which was attributed to postpaid customers and which was unaffordable for most people.
MTN Ghana history can be traced back to 2006 when MTN entered the Ghana market. It has since expanded and upgraded its systems to meet the needs of its customers. It now boasts the widest network coverage in Ghana and the sole operator in Ghana to meet the 3G licensing requirement.
It has invested immensely in over 4000km of fiber optic cable which provides faster internet and increased bandwidth hence with increased and enhanced quality, customers are able to access fast internet on their gadgets and also access online gaming and online television.
Since data has been identified as the key growth focus MTN is undertaking massive investments to ensure that it taps this opportunity and is able to meet its ever-growing data demand. Customers will continue to enjoy quality data services and also services such as mobile money. Additional investments that it is undertaking include power and modernization of IP network.
MTN Ghana internet also recognizes the fact that it needs to ensure its customers get the best of experience when using the internet and has invested in advanced customer experience tools to enhance the provision of faster and more efficient customer services to increase the level of customer's confidence and satisfaction.
MTN Ghana internet customers are able to reap the benefits of the superb services and well-equipped personnel that provide assistance when needed. MTN Ghana has also identified the barriers that prevent it from offering quality services such as theft, fiber cuts, and power outages and provide solutions to those challenges to continue providing the best service to their customers.
MTN Ghana Internet Bundle
One of the nicest ways to stay connected with your friends and family is by getting in touch with them on a regular basis. Most people do spend a fortune on calls and SMS to their loved ones but only a few people maximize the MTN data bundle. What does it cost to get the right bundle? The answer is nothing! All you need to do is select the right bundle from the wealth of options available at MTN.
MTN Ghana internet bundle comes in three packages – Device bundle, SMS bundle, and IDD bundle.
In the first package, bundled packages are basically tied to the type of device a customer uses. To get the data offer that suits a customer, the user is expected to choose the device of his choice in order to get voice and data offer that comes with it. Please, note that all rates are in GH¢. Take a look at the table below:
| | | | | |
| --- | --- | --- | --- | --- |
| Handset Type | Price | Voice Offer | Data Offer | Offer Validity |
| Alcatel 803 | 140 | 3.90/min | 200MB | 7 Days |
| Alcatel 385 | 80 | 3.00/min | 50MB | 7 Days |
| Alcatel 308 | 53 | 3.00/min | 50MB | 7 Days |
| Alcatel 810 | 165 | 3.90/min | 250MB | 7 Days |
| Samsung Maple | 48 | 1.80/min | 50MB | 7 Days |
| Huawei Ascend Y210 | 169 | 3.90/min | 200MB | 7 Days |
Please note the following:
If you purchase any of the handsets listed above, you will receive offers for 12 months.
Initial package after you must have subscribed is only valid for 30 days, after which subsequent offers for remaining months are seven days.
You are required to send the letters 'MB' to 151 to subscribe to the package.
You can use the voice offer to call On Net numbers.
You will need to spend GH¢1 in subsequent months before the offer will be given automatically.
For information on SMS bundle, see the table below.
| | |
| --- | --- |
| Bundle Charge | Number of SMS |
| Gp 0.50 | 20 SMS |
| GHc 1.00 | 50 SMS |
| GHc 2.00 | 150 SMS |
| GHc 5.00 | 400 SMS |
IDD Bundle
The IDD Bundle Offer is very special as it is uniquely designed to allow customers enjoy up to 50% discounts on international calls after they must have subscribed. Customers who wish to subscribe to this offer are given the option of purchasing a bundle which gives them access to enjoy allocated minutes of talk time to 4 Zones across the world.
This bundle comes with two offers – Pay Monthly and Pay As You Go while the bundled price is designed in 3 different denominations which are 2GHc, 5GHc, and 10GHc. While Pay As You Go has access to all the aforementioned denominations, Pay Monthly subscribers are only allowed to access the 10GHc bundle. For instance, when a customer he will receive twenty (20) minutes of talk time if he buys 2GHc for a Zone 1 bundle (which comprises the USA, India, the UK fixed, and China).
Zone
Amount
Validity (Days)
Minutes Allocated
Countries
Zone 1
2.00

5.00

10.00

3

7

15

20

60

120

Canada, China, India, UK (fixed), USA
How To Check Your Number
To check your MTN mobile number, simply dial *156# and send it. You'll receive a message bearing your number shortly. It is that easy!
MTN Ghana Internet (APN) Settings Configuration:
How To Access MTN Ghana Internet
In order to enjoy MTN internet, you have to ensure that your gadget is GPRS/Edge capable. If not, make sure you get yourself a gadget that is capable. You then have to configure to MTN internet settings by dialing *686# and wait for the confirmation message from MTN Ghana Internet. All you have to do is open the message and click to install it.
However, not all gadgets can support this method. If your phone is not configured using this way, MTN will notify you and you will have to enter the configuration settings manually. This method is a bit difficult than the previous method.
To configure internet access manually please use the following settings:
• Open your phone internet settings then you look for APN settings.
• The APN is 'internet' then proceed to fill in the homepage field and leave the rest blank.
• Leave the proxy and IP settings blank but if unable to access the internet the proxy is 175.17.3.5
• Port is 80 or 8080.
• Save the settings
• Top up and select your preferred bundle
• you can now enjoy the MTN Ghana internet which is cheap and fast.
If still unable to access the internet visit your nearest MTN Ghana internet customer care office and seek assistance. MTN guarantees you only the best quality data services.
Mobile Money
There are so many reasons why MTN mobile Money is most suitable for customers. In addition to the fact that it is very affordable, secure, simple, and convenient, it's quite easy to navigate. In fact, the MTN mobile money is a payment solution that enables customers to purchase goods and services and other transactions using their mobile phones. The mega telecommunication company offers this service in partnership with over 10 financial institutions. This service can be used to top-up MTN airtime, pay bills (such as DStv, school fees, MTN postpaid), send and receive money, pay staff salaries, air tickets, and lots more. All you need to join is to register with a valid photo ID and enjoy the convenience and ease MTN Mobile Money offers.
Recommended Reading: