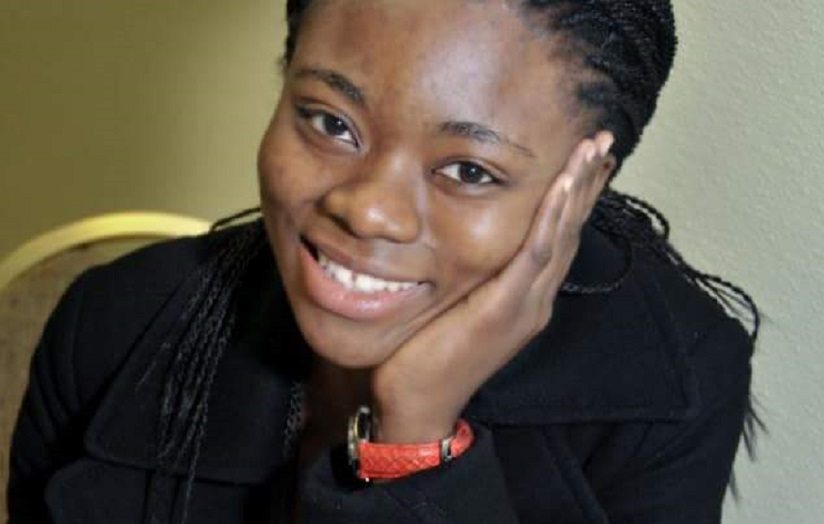 Nancy Abu-Bonsrah has been trending on various social media platforms for emerging as the first black female to graduate from the Johns Hopkins University's School of Medicine as a Neurosurgeon.
Nancy, a Ghanaian, was among the final year medical students from various medical institutions in the United States of America who participated in the 2017 Match Day on Friday, March 17, ahead of their residency training in the coming summer.
Several congratulatory messages have been pouring in on Twitter, especially from the Ghanaian community, who are massively identifying with Miss Abu-Bonsrah over her record-breaking achievement.
Topmost on the list is the one coming from Hopkins Medical News which congratulated Nancy Abu-Bonsrah for being among the 2017 graduate Neurosurgeons from the prestigious American University. See a screenshot of tweet below.
Other friends also took to Twitter to congratulate the medical genius. Among them is Mizpeh, who posted photos of Miss Nancy, letting the world know that she is the first black female neurosurgeon at Johns Hopkins. See original tweet below.
Congratulations to my dear friend Nancy Abu-Bonsrah. She is the first black female Neurosurgeon at Johns Hopkins. We are so proud of you! pic.twitter.com/CLajQsSST9

— Mizpeh (@Mizzpeh) March 18, 2017
About Nancy Abu-Bonsrah
Nancy Abu-Bonsrah is the daughter of Seth and Georgina Abu-Bonsrah, natives of Ghana. She is the first physician produced by the Abu-Bonsrah family – both nuclear and extended. Nancy has about 36 medical research paper publications to her credit. While she solely authored a handful of them, she co-authored others. Some of her published works include:
Giant cystic schwannoma of the sacral spine
Langerhans cell histiocytosis of the cervical spine
The Afro-Cardiac Study: Cardiovascular Disease Risk and Acculturation in West African Immigrants in the United States: Rationale and Study Design
Traumatic atlanto-occipital dissociation
Intramedullary contrast injection in the setting of a split spinal cord
Percutaneous embolization and spondylectomy of an aggressive L2 hemangioma
Thoracic pneumorachis
General surgery education: a systematic review of training worldwide
Nancy lived in Ghana until she was 15; she and her family moved to Maryland where she received her high school education at Hammond High in Columbia, Maryland. The Ghanaian went to college at Mount St. Mary's University in Emmitsburg, Maryland and also attended Johns Hopkins medical school.
Johns Hopkins University is a popular American tertiary institution founded in 1876. It was christened after its first patron – an American philanthropist, Johns Hopkins. After over hundred years of the school's inception, Miss Abu-Bonsrah is the first black female to graduate from Johns Hopkins Department of Neurosurgery. According to CNN, the prestigious program is ranked second in the country.
Among the University's most notable alumni is Dr. Ben Carson, who is currently the United State of America's Secretary of Housing and Urban Development. Using her social media presence, Nancy announced the privilege of joining the department at Hopkins to begin the next phase of her career. She expressed her gratitude for the support received from her husband, family, friend, and mentors. Nancy added that she and her husband Kwabena Yamoah, a physician, are excited about what the future holds for them.
Speaking about her future plans for Ghana and her community, Nancy said she is very much interested in providing medical care in underserved settings, specifically surgical care.
"I hope to be able to go back to Ghana over the course of my career to help in building sustainable surgical infrastructure," she said. According to her, she wants to be remembered for serving her community, whether it is through providing quality surgical care or helping mentor the next generation of surgeons.
See Also: Cecilia Anim, The Ghanaian Woman Who Won England's Prestigious CBE Award
The Hopkins University Match Day Event
The Match Day event is the institute's annual occasion which is a rite of passage for physicians-in-training.
Matches are selected using a computer algorithm that matches the preferences of applicants with the preferences of residency programs in order to fill the available training positions around the United States. Nancy Abu-Bonshra was among the six fourth-year medical students who were matched to continue their professional medical journey.
The students are normally handed an envelope which will reveal where they are expected to begin residency training. On the count of three, they will open the envelope. Those witnessing the event normally anticipates screams of excitement and sighs of relief echoing through the halls of the Anne and Mike Armstrong Medical Education Building.