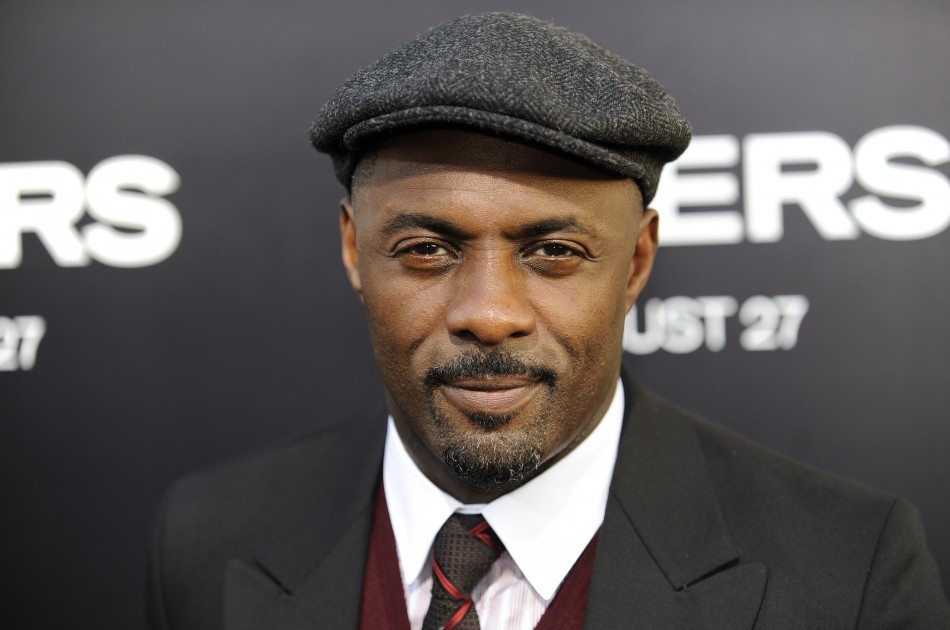 Idris Elba, is a tall dark handsome award-winning British actor, musician, and DJ who is popularly known for his deep baritone voice as well as his movie roles as drug lord and aspiring businessman Russell "Stringer" Bell in the HBO series 'The Wire', Detective John Luther in the BBC One series 'Luther', and Nelson Mandela in the 2013 biographical film 'Mandela: Long Walk to Freedom'.
Idris Elba's Bio And Age
Sometimes, when we look at giant characters such as that of Idris who baffle and thrill us so much on the screens, we may begin to wonder if they were given birth to just the way we were. We begin to harbour some ridiculous thoughts that they just may have descended or crashed into the globe as full grown powerful adults. Lol…
Idris Elba was actually born Idrissa Akuna Elba on 6th September 1972 in Newham, London. He was born to a Sierra Leonean father, Winston Elba who worked in a Ford motor factory, and a Ghanaian mother, Eve, who had a clerical job. He was the only son of his parents. His parents left Sierra Leon for London soon after their marriage, and that was where Idrissa was born and raised; Holly Street estate in Hackney to be precise, one of the worst estates in London.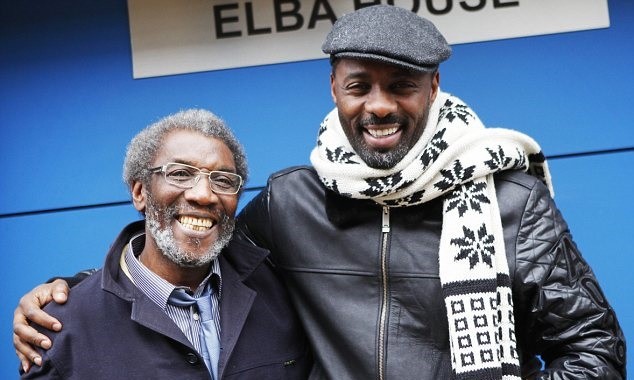 Idris Elba schooled at Canning town, one of the most deprived areas in the UK with many long term residents suffering from poor health, low education and poverty. It was there he first engaged in drama. It was also there that he shortened his name from Idrissa to 'Idris'. It was also during his school days that he had his first big break in acting with the film titled 'The Stage'.
Elba left school in 1988 and won a place in the National Youth Music Theatre, thanks to a £1,500 Prince's Trust grant. His first roles were in Crimewatch murder reconstructions. In order to support himself between roles in Crimewatch reconstructions, he worked in jobs such as tire-fitting, cold call advertising sales, and the night shift at Ford Dagenham Factory. He also worked in nightclubs, under the DJ nickname Big Driis, at the age of 19, but began auditioning for television roles in his early twenties. He once opened up on his dark hard days before he came to limelight:
I was running with cats. I mean, I was DJ'ing, but I was also pushing bags of weed; I was doing my work. I had to," he says of hustling to survive in the city after leaving England nearly two decades ago.

I know that sounds corny, but this is the truth. Elba continues, The apartment we had lived in together was in Jersey City, so when I left, I was sofa-hopping here and there and got to a place where I was parking it in Jersey somewhere and just camping down for the night."
So you see? Elba's growing up was not rosy at all. He went through all the rigours just like every other ordinary individual in the society, the poor ones to be precise!
Idris Elba's acting career – Journey from Holly Street to Hollywood
At the age of 23, that was in the year 1995, Idris Elba hit his first major role on a series called 'Bramwell', a medical drama set in 1890's England. He played the lead character in an episode of Season 1, an African petty thief named Charlie Carter, who lost his white wife to childbirth and had to figure out how to support his newborn daughter. His first credited role arrived in 1995, with a supporting role as a gigolo on the "Sex" episode of 'Absolutely Fabulous'. Many supporting roles on British television followed, including series such as 'The Bill 'and The Ruth Rendell Mysteries', etc.
However, the actor grew deeply frustrated, over the seemingly irrepressible tendency of British casting directors to peg him in supporting roles, never allowing him the chance of taking lead role even when he has all it takes.
Back in London," he later recalled, I was always just going to be the best friend, or the crook or the detective on the side."
When Elba could take no more of this, he immigrated to New York, in the United States. He settled in Brooklyn, New York, and Jersey City, New Jersey respectively, working as a doorman and DJ at the comedy club Carolines while struggling to make ends meet. Within a few years, he landed a starring role on what would come to be known as one of the best TV series of all time, 'The Wire', where he played the role of a crime boss.
In 2007, Elba signed on as the lead of the 2007 film 'Tyler Perry's Daddy's Little Girls', playing Monty, a blue-collar mechanic who falls in love with an attorney helping him gain custody of his kids, and finds the relationship and his custody hopes threatened by the return of his ex-wife.
Below is a full list of his roles in movies by date:
| Year | Title | Role | Notes |
| --- | --- | --- | --- |
| 1999 | Belle Maman | Grégoire | |
| 2000 | Sorted | Jam | |
| 2001 | Buffalo Soldiers | Kimborough | |
| 2003 | One Love | Aaron | |
| 2005 | The Gospel | Charles Frank | |
| 2005 | Sometimes in April | Augustin | |
| 2007 | Daddy's Little Girls | Monty James | |
| 2007 | The Reaping | Ben | |
| 2007 | 28 Weeks Later | General Stone | |
| 2007 | American Gangster | Tango | |
| 2007 | This Christmas | Quentin Whitfield | |
| 2008 | Prom Night | Detective Winn | |
| 2008 | RocknRolla | Mumbles | |
| 2008 | The Human Contract | Larry | |
| 2009 | The Unborn | Arthur Wyndham | |
| 2009 | Obsessed | Derek Charles | |
| 2010 | Takers | Gordon Cozier | |
| 2010 | Legacy | Malcolm Gray | Executive producer |
| 2010 | The Losers | Roque | |
| 2011 | Thor | Heimdall | |
| 2012 | Ghost Rider: Spirit of Vengeance | Moreau | |
| 2012 | Prometheus | Captain Janek | |
| 2013 | Pacific Rim | Stacker Pentecost | |
| 2013 | Thor: The Dark World | Heimdall | |
| 2013 | Mandela: Long Walk to Freedom | Nelson Mandela | |
| 2014 | No Good Deed | Colin Evans | Executive producer |
| 2015 | The Gunman | DuPont | |
| 2015 | Second Coming | Mark | |
| 2015 | Avengers: Age of Ultron | Heimdall | |
| 2015 | Beasts of No Nation | Commandant | |
| 2016 | The Jungle Book | Shere Khan (voice) | Filming |
| 2016 | Bastille Day | TBA | Post-production |
| 2016 | Finding Dory | TBA (voice) | Filming |
| 2016 | Star Trek Beyond | Krall | Filming |
| 2016 | Zootopia | Chief Bogo (voice) | Filming |
Music career
Elba has appeared in music videos for Fat Joe (2002), Angie Stone (2004) and rapper Giggs (2010). In 2006, he recorded the four-song EP Big Man for Hevlar Records. He co-produced and performed on the intro to Jay-Z's 2007 album American Gangster. He DJ'd at the 2007 NBA All Star parties at The Venetian and Ice House Lounge in Las Vegas.
In July 2009, Elba was the DJ for BET's new series Rising Icons. Elba announced the release of his first single "Please Be True." In the August 2009 issue of Essence magazine, he announced the name of his six-song EP as Kings Among Kings. He released his EP High Class Problems Vol. 1 in the United Kingdom in February 2010, for which he has won many prizes including a Billboard Music Awards nomination.
In 2011, he performed on the intro to Pharoahe Monch's album W.A.R.. In 2012, he co-directed and performed in the Mumford and Sons music video for "Lover of the Light".
In 2014 he produced K. Michelle's "The Rebellious Soul Musical" which debuted on VH1 on 19 August 2014. In May Elba featured on Mr Hudson's single "Step Into the Shadows". Mr Hudson also produced his album Idris Elba Presents mi Mandela, which was released in November 2014. He also featured on the remix of Ghanaian music group, VVIP's single "selfie" together with Nigerian rapper Phyno released on 12 September 2014 and video released on YouTube on 11 April 2015.
Elba also rapped in a remix of Skepta's "Shutdown" which was uploaded on 1 June 2015 to SoundCloud. On 17 August, a song was released on which Elba appeared on Nigerian singer D'banj's single "Confidential", featuring Sierra Leonean rapper Shadow Boxer with the video uploaded to YouTube on 20 August. In November 2015, Elba opened for Madonna during her Rebel Heart Tour in Berlin, Germany.
Elba has continued to spin as a DJ internationally. He's also performed as a singer and rapper, going by the name (Big) Driis.
Other Works, Posts and Awards
In October 2014, Elba presented the series "Journey Dot Africa" with Idris Elba on BBC Radio 2, exploring all types of African music. He has also featured in various television commercials for SKY box-sets in 2013, 2014 and 2015.
Idris has created a collaboration with British fashion label Superdry, due to launch at the end of November 2015.
The Prince's Trust, which he credits with helping to start his career, appointed him its Anti-Crime Ambassador in April 2009. In July 2010, he announced his support for Oona King in her campaign to become the Labour Party candidate for Mayor of London in 2012.
Idris Elba was selected as one of "People's"  annual "100 Most Beautiful People in the World" in May 2007. He was named Essence's annual 2013 Sexiest Man of the Year and was also ranked second place in People's annual Sexiest Man Alive in 2013.
In October 2014, Elba was presented with a MOBO Inspiration Award. In 2015, he was named one of GQ magazine's 50 best dressed British men.
Elba has been appointed Officer of the Order of the British Empire (OBE) in the 2016 New Year Honours for services to drama.
Idris is actually very soft inside
This he revealed while talking about the horrific experiences he went through shooting one of his most recent films, 'Beast of No Nation'. He said:
I can't stand seeing children suffer. I watch Toy Story and I start crying so let alone Beasts of No Nation!"
There is no doubt about his success. With a towering height of 6 ft. 2 and a wet pocket, Idris is undoubtedly a man with name and fame. According to The Richest list of Richest celebrities, his net worth as at 2015 was estimated around $15 million.
Idris and football
Has been a huge fan of Arsenal Football Club since age 15, although admits only to having gone to two matches. His father is a supporter of Manchester United Football Club (interview on arsenal.com website February 2010).
Remarkable life experiences
Recalling the incident while filming the Netflix film Beasts of No Nation, in which he plays the warlord Commandant, Elba told The Jonathan Ross Show:
I nearly died … We decided to do this waterfall scene where all these child soldiers were walking behind this massive waterfall.

Cary Fukunaga, the director, decided to shoot it for real. We went to this waterfall and in this scene my character is standing there watching all the child soldiers go past. Now in the setup of that, the stunt co-ordinator says, 'Listen everyone, this is a waterfall, that's a 90, 100ft drop down there and the ground is very slippery, just be careful!'

I put my foot on this rock just to hang out and chill out while they were setting up and as I'm doing that it's slippery, obviously. I slip … I put my hand on this tree – it's not a tree, it's a branch. It snaps and I go literally about six feet before I go bang over and I got caught by the security guy."

It was a great experience though, that was my most harrowing [film to shoot]", Elba concluded.
Also, Idris Elba once lost a son he supposedly had with K Michelle to another man when he discovered he was not the one that fathered the child. He once opened up on the adverse effects of his profession on his personal life:
It's quite a selfish profession being an actor. And it definitely has detrimental effects on your personal life."
The latest remarkable and apparently unpleasant experience of Idris Elba was his being ordered by his doctor to skip the Golden Globes Event, even though he's a double nominee for the Golden Globes Award.
Personal Life- Wife, Kids And  Girlfriend
It was quite sad that a personality such as Idris Elba had no legal wife for the time after he divorced his first wife "Hanne "Kim" Norgaard," a celebrity make-up artist in Atlanta, in 2003, just four years into their marriage. Kim had a baby girl named Isan with him in 2002. Isan lives with her mother in Atlanta, Georgia. See Isan and father during the 2014 Oscars in the photo below: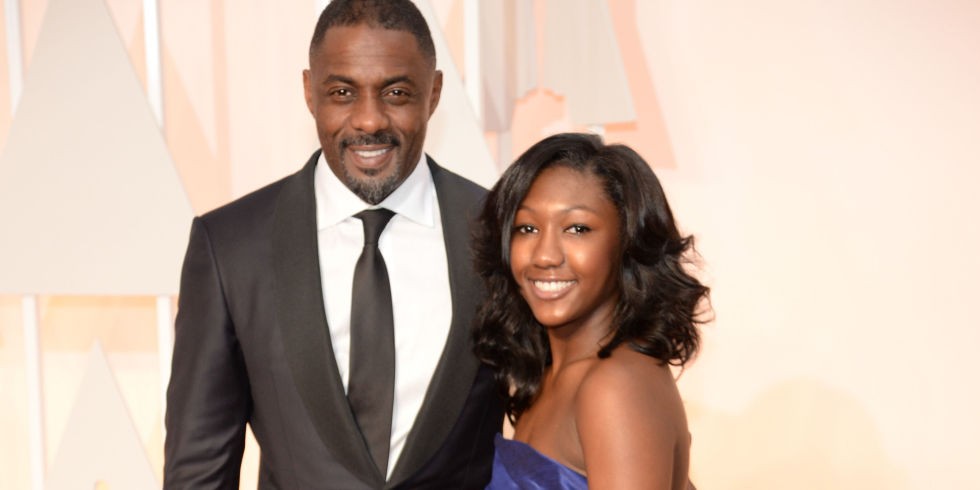 He later went on to date Naiyana Garth. Their relationship started in the summer of 2013 and everyone one thought they looked good together because of how loved up they appeared to be each time they stepped out on the red carpet together. However, they split in February 2016.
After two failed marriages, Idris swore he would never get married again. However, he was spotted in Manchester looking cosy with Sabrina Dhowre (a model and actress who was crowned "Miss Vancouver in 2014). This sighting was in August 2017, nevertheless, credible reports disclose that they have been dating secretly since March. To put rumours to rest they both appeared together at the Toronto International Film Festival premiere party of Idris' new movie "Molly's Game."
To push things further, on the 10th of February, just a few days before Valentine, Idris went down on one knee and proposed to Sabrina  live on the stage in the morning he previewed his first directorial effort "Yardie." She said "yes."
Net Worth 
No doubt, Idris' work over the years has made him rise to the top both in fame and in wealth thus making one of the highest paid black actors for a long time now. Apart from his income from acting, he makes money from his moderately successful music career as well as DJ gigs. For his look, he has also modelled and In all, his net worth looks good at a whopping $15 million.
Height 
It is an already established fact that Idris Elba is one of the finest men alive and this can further be proved by the handful of awards he has gotten for his looks apart from his incredible talent. He is an epitome of the popular saying "Black Don't Crack." At his age, Idris still looks better than some men half his age and one of the striking things about him is his height. Idris stands at an enviable height of 1.6m (6 feet 2 inches).
You'll like to see – 8 Significant Facts You Must Know About Akosua Busia
And also – Kofi Annan: Lesser Known Facts About The Iconic Ghanaian Diplomat