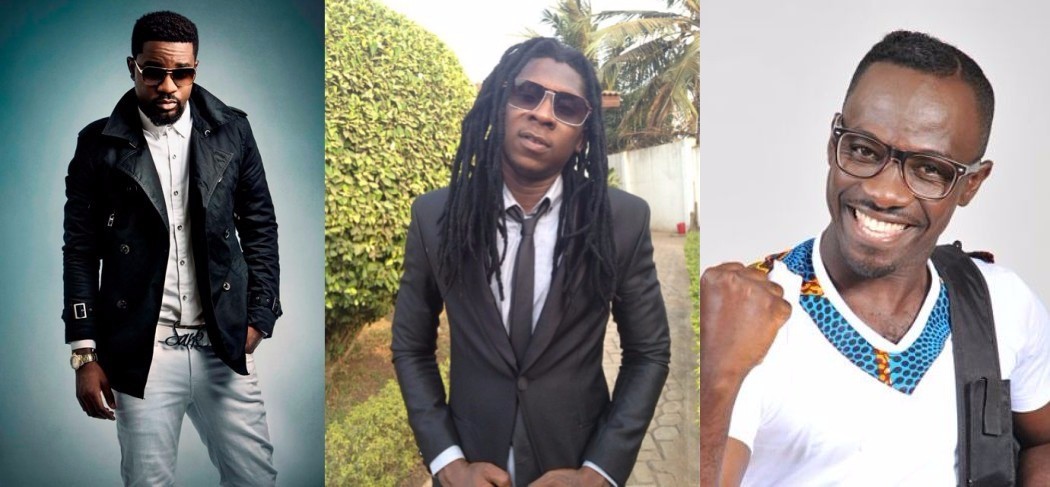 The list of richest Ghanaian musicians is being compiled today because Ghanaian musicians are currently making huge successes and it is certain that very soon, some of them will join the list of the richest African musicians. The wise saying that "the laborer is worthy of his wages" is confirmed in the lives and career of Ghanaian musicians who are really working hard to make it in the field of music. There are some of them who had nothing before climbing up the music stage but today, they are self-made millionaires.
It would have been very hard for them if their source of income is only from the sales of their music CD's with all the level of piracy in the entertainment market, but we got to discover that they make 'the big money' from live shows and concerts, tours, and endorsements deals. Music has really done a lot of them good, moving them from rags to riches. Have a look at Ghanaian musicians whose wealth came from music:
10. Kwaw Kese
Emmanuel Kofi Botwe, a.k.a. Kwaw Kese was actually from a poor background but his love for music totally brought him fortune. He started writing songs, rapping and doing some stage entertainments among his friends and classmates while he was still in the junior secondary school. His popularity began when he released his first hit, "Oye Nonsense" on the compilation album, The Execution Diary.
Since then, he has been coming up in the music world and has featured in shows of more prominent musicians like Wyclef Jean, 2Face Idibia, Professor J of Tanzania, Sarkodie, Brymo, Memphis Bleek, etc. He currently owns his own record label, has a ward named after him at the Panthang Mental Home in Accra, and has also been nominated for some music awards. His hard work has really paid off.
9. Reggie Rockstone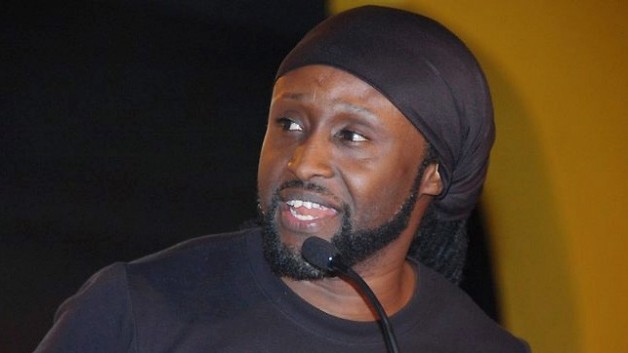 Popularly known as the Grandpapa or Godfather of Hiplife, Reggie Rockstone has made fortunes out of music. He currently owns the booming  the 'Django Bar' and 'Grandpapa's  lounge/bar' which he was able to establish with the money he made from the deal he signed with Globacom. Though we wouldn't say he was born poor but the fact is that music is a major contributor to his wealth.
8. D-Black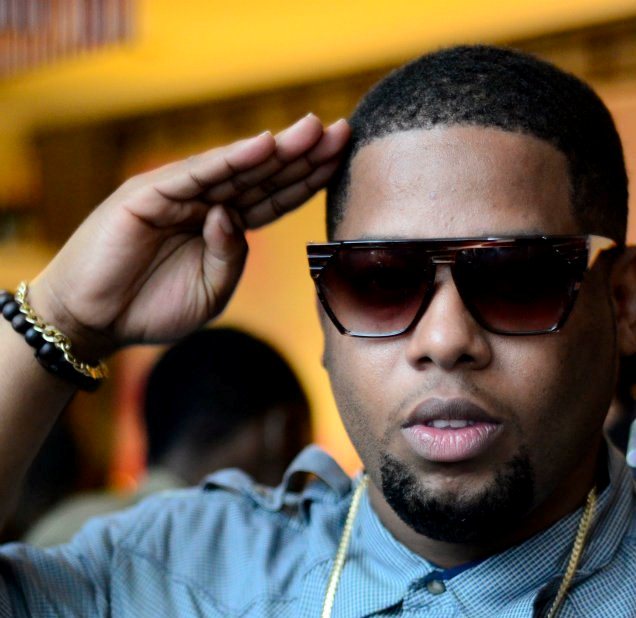 Desmond Kwesi Blackmore, a.k.a. Damian-Black is know to be one of the most hardworking Ghanaian musicians. His parents were hip-hopp artists and this made him to start recording rhymes even before he became a teenager, and at 18, he was already the CEO of Sportn' Life records. Not long ago, he signed a very handsome deal worth about $150,000 with rLG. He has released several tracks which made hits in Ghana. I would say, that everything about his success revolves around music.
7. Samini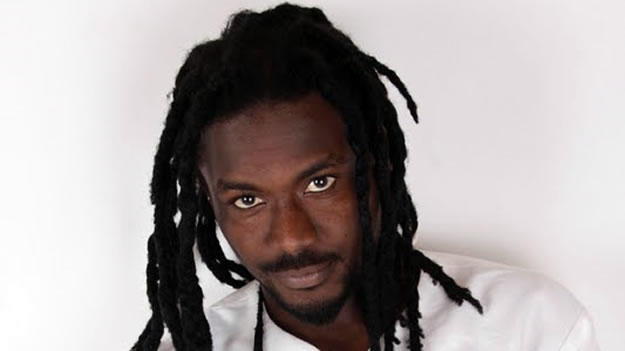 Emmanuel Andrews Samini started his music career with singing in the church choir. Samini has released four studio albums, with all being very successful on the commercial market. His success and recognition began when his first single, "Linda", was released and he subsequently appeared on other successful singles by other artistes. He has won several music awards including, 'Best African Act'(2006), and 'African Artiste of the Year'(2008). Though it looks like he's not standing on his two feet in the music career at the moment but we'll never forget the big hits he has made in the field.
6. R2Bees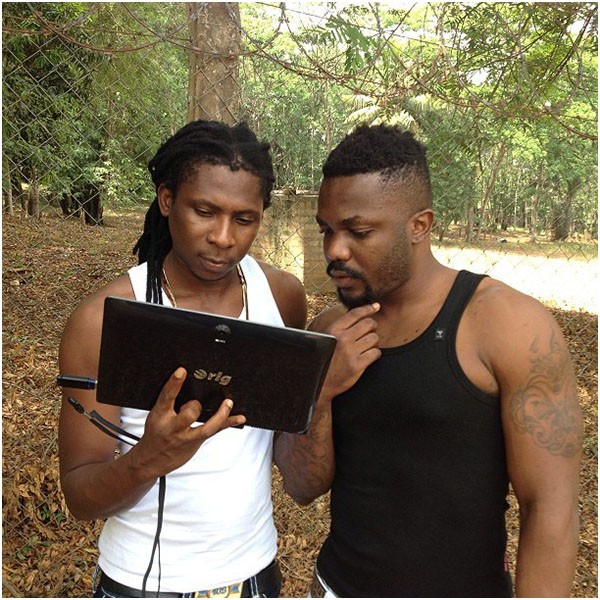 R2Bees is a Ghanaian hip-hop/hiplife group made up of Faisal Hakeem (Paedae da Pralem) and Rashid Mugeez (Mugeez). The word R2Bees  was coined from the group's mantra, 'Refuse to be broke'. Though they are not too serious with their music career and do not seem to depend on it for survival; it is still undeniable that their talents in music has done so much for them. They have an independent label called R2Bees Entertainment and are also brand ambassadors to rLG which is estimated to worth $300,0000.
5. Okyeame Kwame
Kwame Nsiah Appau is his real name. Okyeame Kwame is one of the richest musicians in Ghana but he has this mature attitude that make him not to show off, hence, many do not know how rich he is. His parents wanted him to be a doctor but his dream was to become a professional musician. He followed his dreams from a very tender age and started writing music right from his primary school days. Music has really brought him fame as he is a brand ambassador to MTN and GTBank. He has also hosted some very successful shows that made fortunes. He is married with children.
4. Sarkodie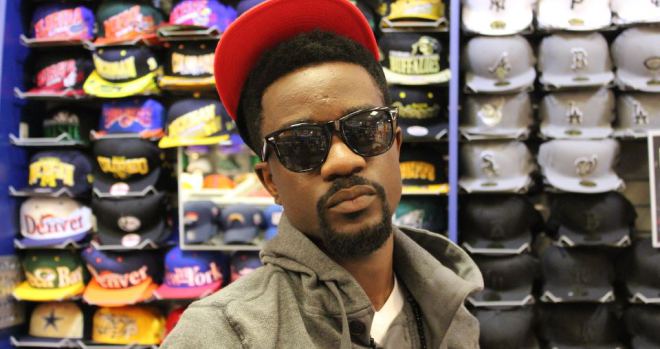 Sarkodie is a Ghanaian musician known for his multifaceted nature when it comes to music talents and styles. Sarkodie is a big-time Ghanaian musician who has attained both African and international prominence. He has had the privilege of performing on the same stage with international musicians such as T-Pain, Miguel, Movado, Trey Songz, and Ludacris. Now, he's got his own designer collection tagged 'Sark', and a water packaging enterprise called 'Holic H2O'. He is one of the people that music actually moved from rags to riches.
03. Amakye Dede
Though he refused to own up to this publicly, we are convinced that Amakye Dede, popularly called "Iron boy", "the highlife maestro" and "Abrantie (Gentleman) is worth about three times the aforementioned Ghanaian musicians. He started his career in highlife music as early as 1973. He is the cultural ambassador of Ghanaian highlife music. Most of his music shows are performed in Europe and this adds more value and wealth to him.
2. Kojo Antwi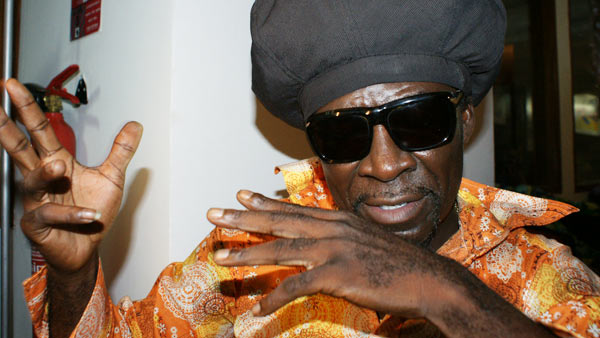 Popularly called."Mr. Music Man", Kojo has grown in the music industry to the extent that no Ghanaian promoter can pay him at the moment; this explains why you can't easily see him around. His first solo album "All I Need is You" was a hit and chart buster in Ghana. It was being played anywhere music sounds in the country. This album gave him the encouragement to continue and to become what he is today.
He hosts an annual show every 24th December which is usually a grand gathering of great and rich men; all to his credit. He has over 22 albums to his name. He is, in fact, an international music legend. He was actually born into a family of 13 but has changed his life story by diligently embracing his music career.
1. Daddy Lumba
There is no argument about the fact that the music talents of this star has brought him wealth. Currently the richest musician in Ghana, Charles Kwadwo Fosuh has about 25 music albums to his credit. He owns a studio where he does all his works and also has machines that do mastering, cassette duplication, loading, printing and shrink wrapping, exclusively for his works.